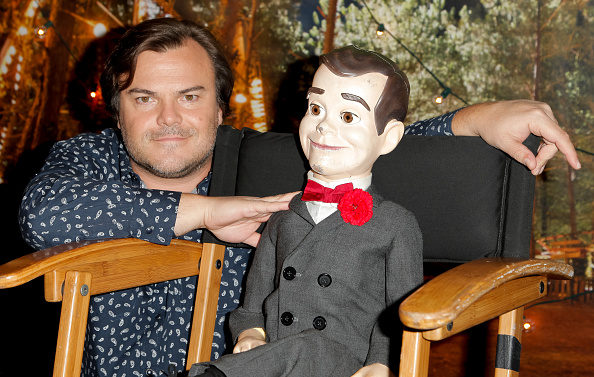 Jack Black será protagonista en la nueva cinta de Sony Goosebumps, basada en los libros de horror, comedia y fantasía escritos por R.L. Stine. En esta entrega cinematográfica, Black interpretará al autor de los famosos libros.
En una entrevista reciente con Entertainment Weekly, R.L. Stine habló sobre su participación en la película. "Dado a que soy el personaje principal, tuve mucho que ver en cómo era descrito y cómo me manejaban", dijo. "Leí el guión, asegurándome de que tuviese la adecuada combinación de terror y humor que tienen los libros de Goosebumps. Era muy importante para mí que no fuese solamente una película de horror", aseguró el autor.
Ahora, en este nuevo clip, Jack Black hace del autor de estos libros, y lo escuchamos explicar de dónde vienen estos monstruos. "Cuando era joven, creé mis propios amigos — Monstruos y demonios, para aterrorizar a mi vecindario y a todos los niños que se burlaban de mí. Y se hicieron reales para mí. Y después, un día, se hicieron verdaderamente reales", narra Black de una manera envolvente.
El elenco lo completan Dylan Minnette (Alexander and the Terrible, Horrible, No Good,Very Bad Day), Odeya Rush (The Giver), Ryan Lee (Trophy Wife) y Jillian Bell (22 Jump Street), entre otros.
Aquí puedes ver el nuevo clip promocional, mientras Goosebumps llega a las salas de cine el próximo 16 de octubre: