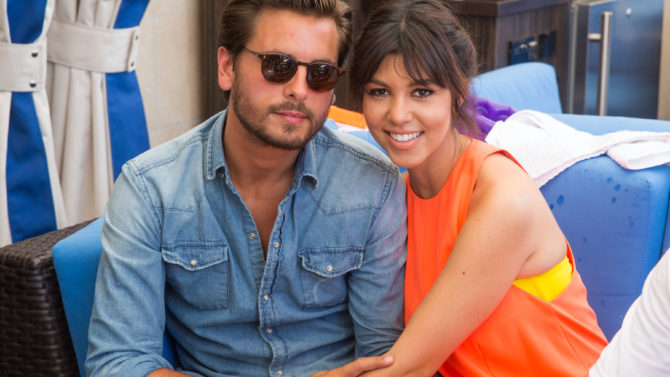 No es secreto para nadie que las Kardashian se han apoderado de Snapchat y han usado esta red social para dejarse ver -aún más-. Al parecer, la popularidad de las protagonistas de Keeping Up With The Kardashians es tan grande en esta aplicación celular que, este lunes 28 de marzo, Scott Disick aprovechó la plataforma para hacer un anuncio en la cuenta de su ex pareja, Kourtney Kardashian, donde señala que ambos estaban juntos de nuevo.
El video puede tratarse de una simple broma entre estos dos famosos, pero lo cierto es que se ven muy cómodos -y hasta felices- en el clip que puedes ver a continuación, donde Disick anuncia una reconciliación entre ambos:

La cosa no termina acá pues en otro video, luego de muchas risas entre ambos, Disick incluso le toca uno de sus senos a Kourtney:

Por si fuera poco, Kylie Jenner también se metió en el asunto, quizás curiosa por comprobar si todo esto es cierto, y publicó un Snap donde le pregunta a su hermana mayor que aclare la situación sentimental que tiene actualmente con el padre de su hija Penélope, interrogante que la socialité responde de forma negativa, momento en el que Disick entra en escena diciendo que "ella solo se estaba haciendo la difícil".
¿Crees que esto se trata de un juego entre Disick y Kourtney? ¿Será que esta parejita está en vías de reconciliarse?