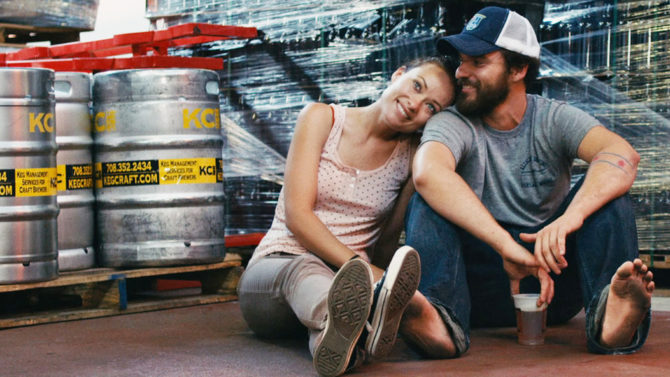 Olivia Wilde confesó haber estado borracha en la filmación de Drinking Buddies, película que contaba la historia de dos amigos que trabajaban para una fábrica de cerveza, así lo afirmó durante una entrevista que le brindó al show Off Camera with Sam Jones: "Estuvimos borrachos la película entera, era cerveza de verdad. La cerveza era más barata que el agua ya que estábamos filmando en una cervecería", sentenció la actriz.
Anna Kendrick y Jake Johnson también formaron parte de esta cinta. Wilde recuerda que la protagonista de Pitch Perfect quedó sorprendida al evidenciar que había alcohol de verdad en el set: "Ella se sentó a hacer la primera escena y tomó un gran trago de cerveza, sin darse cuenta que era real, y se emborrachó de inmediato", confesó la intérprete, quien acotó que la actriz de Up in the Air estaba totalmente desconcertada por todo lo que estaba pasando en el plató.
Esta no es la primera vez que los actores hablan acerca de esta peculiar filmación. En 2013 Kendrick reveló que en una escena donde juega cartas con Johnson estaba borracha de verdad: "Cada vez que perdía tenía que tomar cerveza y no me di cuenta que era real hasta que estaba en la mitad de la toma".
Drinking Buddies está disponible en Netflix.