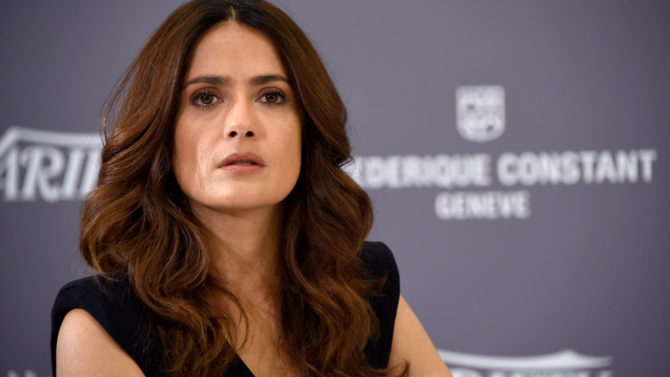 Salma Hayek está en Cannes y además de lucir su bello vestido violeta en la alfombra roja, también aprovechó la oportunidad para hablar sobre la igualdad de género en un foro de este prestigioso Festival.
La actriz se encuentra presentando la cinta The Tale of Tales de Matteo Garonne y participó en el panel de la ONU Mujeres patrocinado por Variety.
En la conversación dijo que el cine actual "desestima la inteligencia de las mujeres" y acusó a Hollywood de tener una "ignorancia terrible". También culpó a la industria del sexismo que sufrió durante los comienzos de su carrera.
En la discusión también participaron las actrices Parker Posey y Aishwarya Rai Bachchan, además de la productora, Christine Vachon.
Por si fuera poco, la mexicana comparó los sueldos de las actrices con respecto a sus pares: "El único tipo de películas donde las mujeres hacen más dinero que los hombres es el porno. Y eso no es gracioso".
La película donde participa Salma Hayek es parte de la competencia oficial del Festival, donde comparte pantalla con John C. Reilly, Toby Jones y Vincent Cassel.