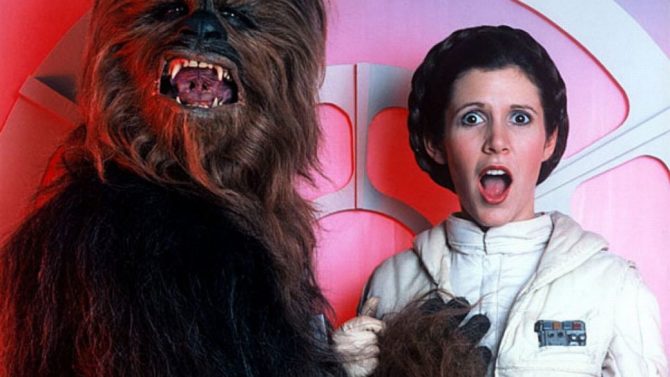 Últimamente han circulado ciertos rumores que afirman que Disney piensa retirar todas las figuras de acción donde Princess Leia aparece vistiendo su clásico bikini dorado. Carrie Fisher, actriz que le ha dado vida al personaje desde 1977, sostuvo una entrevista con el Wall Street Journal donde fue cuestionada acerca de esta posible decisión por parte del estudio, arbitraje que la intérprete catalogó como "estúpido".
"Si los padres se están preguntando '¿Qué le diré a mi hijo cuando la vean vestida de ese modo?', pueden decirle que me capturó un monstruo gigante que me obligo a usar ese estúpido atuendo y que luego lo maté porque no me gustó", sentenció la intérprete de 59 años de edad.
Princess Leia regresa de manos de Fisher una vez más en Star Wars: The Force Awakens, la séptima entrega de esta ópera espacial que inició a finales de la década de los 70, y la actriz no puede estar más feliz de retornar al papel que la puso en el mapa hollywoodense: "He sido este personaje por 40 años, ¿cómo podría haber dicho que no?".
Star Wars: The Force Awakens se estrena el 18 de diciembre y reúne al elenco de la trilogía original de esta cintas de ciencia ficción compuesto por Fisher, Harrison Ford y Mark Hamill. El filme está dirigido por J.J. Abrams.