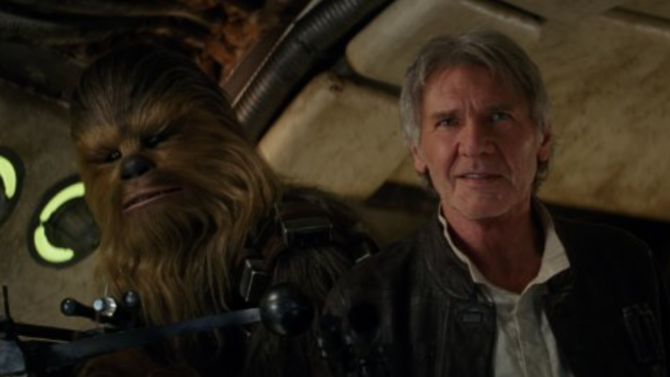 Disney acaba de confirmar la participación de Star Wars: The Force Awakens, para este próximo viernes 10 de julio, en el Comic-Con 2015, una famosa convención de comics que se celebra anualmente en San Diego, California. El director JJ Abrams, la productora Kathleen Kennedy, la guionista Lawrence Kasdan, y otros "invitados especiales" estarán presentes en el evento donde se revelarán nuevos clips de la séptima entrega de esta épica historia de ciencia ficción.
La participación de La Guerra de las Galaxias en esta importante convención contará además con talleres donde se hablará sobre la colección de juguetes de la franquicia, y sus realizadores explicarán con detenimiento cómo se lograron los efectos especiales que se han visto en cada película.
En abril se reveló el segundo trailer de la esperada cinta durante una celebración de Star Wars que se llevó a cabo en Anaheim, California. En el teaser se pudo observar a los nuevos protagonistas de la saga, interpretados por los actores John Boyega, Oscar Isaac, Daisy Ridley y algunos miembros de las cintas originales ,como Chewbacca y Han Solo, rol interpretado por la leyenda del cine Harrison Ford.
Otros en el elenco incluyen a Adam Driver, Lupita Nyong'o, Mark Hamill y Carrie Fisher. Star Wars: The Force Awakens se estrenará en cines el 18 de diciembre.