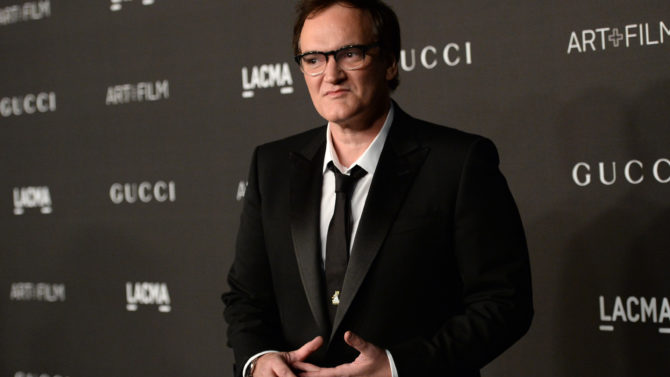 El pasado fin de semana, durante la convención Cine Gear Expo en los estudios Paramount de Los Angeles, Quentin Tarantino mostró a los afortunados asistentes fragmentos de algunas escenas de su próxima cinta, titulada The Hateful Eight, la cual filmó en 70mm, un formato poco común en estos días debido a su complejidad, su gran tamaño y su alto costo.
Para poder proyectar este tipo de películas es necesario tener un equipo especial y Tarantino, siendo uno de los directores más puristas del medio, ha decidido equipar alrededor de 50 salas de cine en los Estados Unidos con la tecnología necesaria para que su más reciente trabajo sea exhibido como debe ser.
Evidentemente no todos los teatros tendrán el presupuesto o la intención de adaptar sus salas por The Hateful Eight, es por eso que Panavision, quienes fueron los encargados de crear los lentes que Tarantino usó para filmar esta película, se encuentra trabajando actualmente en una versión digital que se acercará lo más posible a la de 70mm.
Definitivamente The Hateful Eight será un película que muchos querrán ver en la gran pantalla.
Otro aspecto interesante de la cinta es la participación del actor mexicano nominado al Oscar Demian Bichir en el papel de Bob "The Mexican," uno de los personajes de esta película sobre cazarrecompensas y fugitivos que seguramente será violenta, inteligente y entretenida, tres adjetivos que resumen muy bien el currículum visual de Tarantino. Todavía no hay aún muchos detalles acerca del personaje de Bichir quien compartirá la pantalla con Samuel L. Jackson, Tim Roth, Kurt Russell, y Jennifer Jason Leigh cuando el filme se estrené en diciembre.
No sorprendería que esta película esté entre las nominadas en las entregas de premios del 2016.