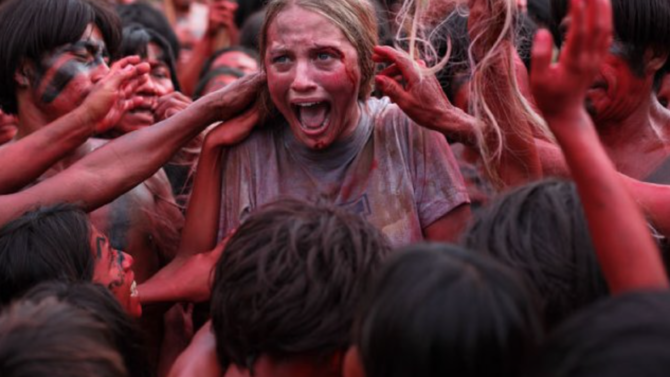 Dos años después de su estreno mundial en Toronto, la película de terror de Eli Roth, The Green Inferno, llega salas de cine en Estados Unidos.
Gracias a Blumhouse Productions, Universal Pictures y High Top Releasing, la cinta protagonizada por Lorenza Izzo (esposa de Roth) será distribuida en el mercado estadounidense ya que Open Road  -quien se comprometió a distribuirla en 2014- nunca logró estrenar la cinta de Roth.
The Green Inferno estrenará este otoño en más de 1,000 pantallas alrededor del país. La película cuenta la historia de un grupo de estudiantes de Nueva York que viajan a las amazonas donde se topan con una tribu de caníbales.
Cabe mencionar que Blumhouse Productions es la misma compañía detrás de Insidious. Roth agradeció a BH Productions por haber salvado su película y el apoyo de sus fans a través de un comunicado: "Quiere expresar mi agradecimiento a todos los fans por apoyar esta película. Y claro a todos los de Blumhouse y Universal por asegurarse que los fans puedan vivir esta experiencia en los cines del país".
Aquí los dejamos con el avance de The Green Inferno:
¿La piensan ir a ver cuando llegue a EE.UU.?