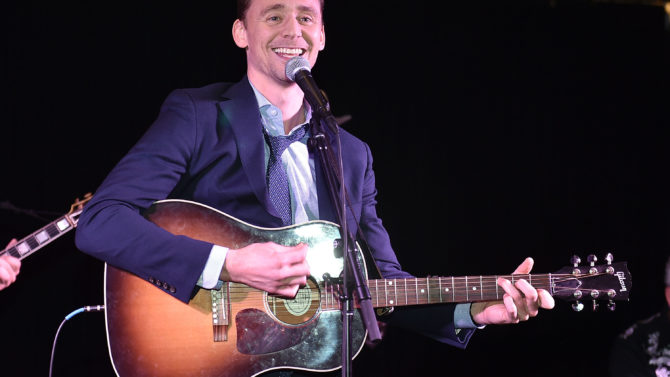 Tom Hiddleston sorprendió a todos en Nashville, Tennessee cuando subió al escenario en la fiesta del estreno de I Saw the Light para cantar temas de Hank Williams, famoso músico estadounidense al cual el británico le da vida en este filme. Algunos de los temas con los que deleitó a los presentes fueron "Hey Good Lookin'", "Why Don't You Love Me Like You Used To Do" y "Move It On Over". El evento tuvo lugar en una bar del centro de la ciudad.
Este rol no fue nada fácil para el actor, pues ha confesado en diferentes oportunidades que pasó meses aprendiendo a cantar y a hablar con el acento de esta importante figura de la música country que murió a los 29 años edad debido a graves problemas con el alcohol.
Marc Abraham, el director de la cinta, aprovechó para recalcar la importancia de Nashville para este proyecto: "Sin Nashville no hay historia (…), sin la ayuda de la gente de Nashville tampoco habría historia. Es muy importante para mí venir acá y presentar esta película a gente que sabe mucho del tema", sentenció.
El largometraje se centra en la carrera del cantante y en su relación con su esposa Audrey Williams, interpretada por Elizabeth Olsen, quien comentó que este artista "siempre estuvo rodeado de mujeres formidables".
No te pierdas el clip con la actuación de Hiddleston:
I Saw the Light llega a cines en marzo de 2016.