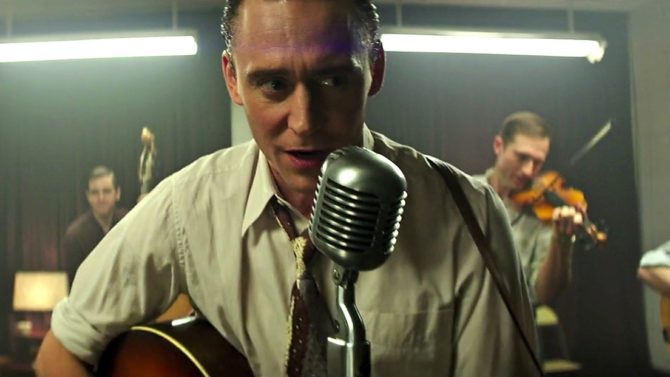 Tom Hiddleston se transformó en Hank Williams para el primer clip del filme I Saw the Light. El adelanto fue publicado por el actor en su cuenta de Twitter donde se le puede ver bien entonado y con guitarra en mano imitando a esta leyenda de la música country:
En esta secuencia el famoso Loki de The Avengers recrea el proceso de grabación de uno de los éxitos de Williams llamado "Move It On Over". Hiddleston realmente está tocando la guitarra en esta escena y lo que escuchas es su voz. ¿Cómo lo logró? Pues el famoso pasó varios meses estudiando junto al ganador del Grammy Rodney Crowell para poder emular cada movimiento de Hank.
Hiddleston también podrá ser visto en Crimson Peak, la más reciente creación del director mexicano Guillermo del Toro que se estrena en noviembre.
I Saw The Light tendrá su premier mundial esta semana en el Festival Internacional de Cine de Toronto. Todos los mortales que viven en Estados Unidos podrán ver el filme desde el 27 de noviembre.