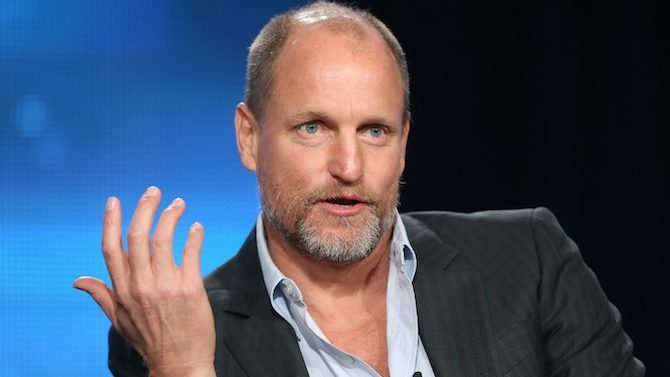 Woody Harrelson será el villano de War Of The Planet of the Apes, la octava parte de la franquicia de El Planeta de los Simios. Estas películas de ciencia ficción -que comenzaron a aparecer en el cine desde 1968- cuentan la historia de una realidad paralela donde los primates evolucionaron, conquistaron el mundo y usan a los humanos como esclavos. Según reportes el actor de True Detective le dará vida a un vil coronel.

Matt Reeves, el director de Dawn of the Planet of the Apes, regresará para comandar este nuevo capítulo. El proyecto comenzará su rodaje este otoño en Vancouver, Canada.
Por los momentos hay pocos detalles sobre la trama de este filme, pero se reveló que la cinta tendrá un toque latino pues Gabriel Chavarria, de la serie de Hulu East Los High, también forma parte del elenco.
Harrelson podrá ser visto en cines desde este 20 de noviembre en The Hunger Games: Mockingjay – Part 2.
War of the Planet of the Apes invadirá los salas de cine a nivel mundial en 2017.