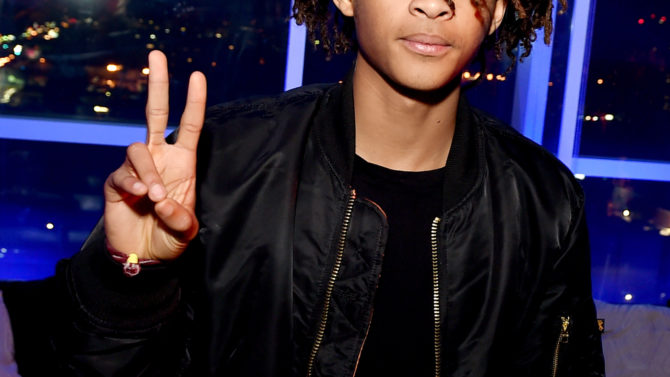 Tras el desastre de After Earth (2013), el cantante y actor Jaden Smith decidió tomarse un receso para enfocarse en su carrera musical. Ahora, el joven de 16 años regresa a la actuación en la nueva serie de Netflix llamada The Get Down, la cual será dirigida por Baz Luhrmann, director de reconocidas películas como Moulin Rouge!, The Great Gatsby y Romeo + Juliet.
VER TAMBIÉN: Jaden Smith asiste a graduación como Batman!
El drama musical estará ambientado en el Nueva York de la década de los '70, y la trama contará la historia de un grupo de adolescentes del sur del Bronx. Jaden interpretará a Marcus "Dizzee" Kipling, un amante del graffiti con aspiraciones artísticas. Para esto, el actor se encuentra tomando lecciones con la legendaria artista de arte callejero, Lady Pink y se ha estado documentando acerca de la historia y cultura de este popular barrio neoyorquino.
VER TAMBIÉN: Demi Lovato Joins 'From Dusk Till Dawn: The Series'
The Get Down contará con 13 episodios y será estrenada a través del popular servicio de streaming en el 2016.
Próximamente, Jaden regresará a la televisión en una nueva serie de HBO llamada Brothers in Atlanta, la cual seguirá a un grupo de artistas que sueñan con ser famosos.