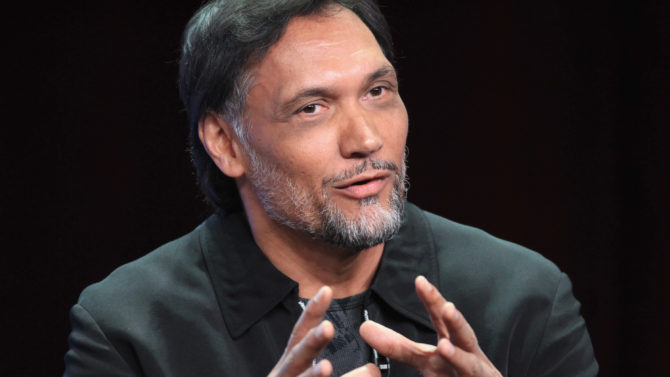 Jimmy Smits llegará al mundo de Netflix con la nueva serie de drama The Get Down. Deadline confirmó que el actor se unió al elenco de la serie original con el personaje del político Francisco Cruz, mejor conocido como "Papa Fuerte".
A través de un comunicado, el guionista y director de la serie Bar Luhrmann dijo lo siguiente sobre la llegada de Smits a The Get Down: "La cultura puertorriqueña en el Bronx durante los 70 tiene un gran impacto en la historia que estamos tratando de contar y el actor que interpretara el rol de Papa Fuerte tenía que ser hecho por alguien que aportara experiencia, dignidad y autenticidad al papel".
La serie tratará sobre un grupo de jóvenes que navega por las calles peligrosas del sur del Bronx y entre ellos mismos se cuidan las espaldas.
Otros que forman parte de esta serie -que hará su gran debut en el 2016- son Shameik Moore, Tremaine Brown Jr. y Herizen F. Guardiola.
Cabe mencionar que Moore protagoniza la película DOPE, producida por Pharrell Williams, donde interpreta a un personaje similar, un geek que trata de no meterse en problemas con las pandillas del barrio de California en el que vive.