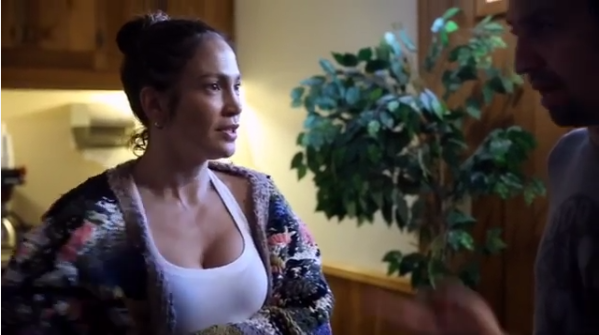 La cantante Jennifer López y la estrella de Broadway, Lin-Manuel Miranda, dos puertorriqueños de corazón, han unido sus talentos para crear "Love Make the World Go Round", la colaboración musical que ambos producen.
Y este lunes 4 de julio, JLo ha adelantado un video del trabajo musical que junto al creador de la obra Hamilton esperan poder lanzar muy pronto en Itunes.
"Lin-Manuel Miranda y yo trabajando en el estudio algo muy especial", escribió la actriz de la serie Shades of Blue con hashtags que hacen referencia al título de la canción y la frase que Miranda pronunció en la gala de premios Tony #Loveisloveisloveislove.
VER TAMBIÉN Jennifer López trabaja con Lin-Manuel Miranda
En el video, se escucha una contagiosa melodía donde Miranda aprovecha para hacer gala de sus dotes como rapero hablando del poder del amor y lo que está logrando la generación de los innovadores.
Hace tan solo unos días JLo compartió una foto de los dos creando expectativa de lo que estaban por compartir.
La reunión artística beneficiará a las víctimas de la masacre en Orlando, a través del Proyecto Somos Orlando, que ofrece consejos y apoyo con profesionales bilingües para familias impactadas por la tragedia que ocurrió en Pulse Nightclub.