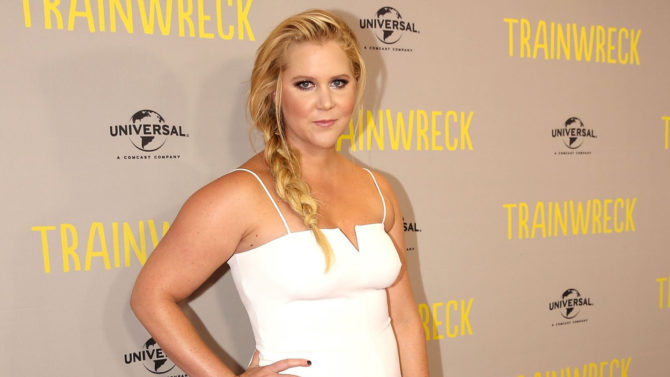 Amy Schumer, quien ganó su primer Emmy por la serie de televisión Inside Amy Schumer, publicará un nuevo libro titulado The Girl with the Lower Back Tattoo. Según reporta Entertainment Weekly, la comediante firmó un acuerdo de ocho cifras con Simon & Schuster Imprint Gallery Books.
De acuerdo a lo reportado, Schumer recibirá entre 8 y 10 millones de dólares por el libro. Todas las transacciones entre los editores y el agente de Schumer fueron secretas. Este libro se tratará de una serie de ensayos sobre la comediante, los cuales se enfocarán en su familia, su infancia y sus opiniones políticas. Tina Fey, Amy Poehler y Mindy Kaling son algunas de las comediantes que también han lanzando libros similares a éste, los cuales han resultado ser bestsellers.
Esta transacción corona a Schumer como la comediante mejor pagada por un libro. Fey recibió un adelanto de $6 millones para su libro Bossypants. La actriz y productora Lena Dunham consiguió $3.7 millones por Not That Kind of Girl y el comediante Aziz Ansari recibió $3.5 por su libro Modern Romance.
Por el momento, Schumer se encuentra trabajando en una nueva película para Fox con el director Jonathan Levine. La historia se centra en una madre e hija que son secuestradas durante sus vacaciones en Brasil.