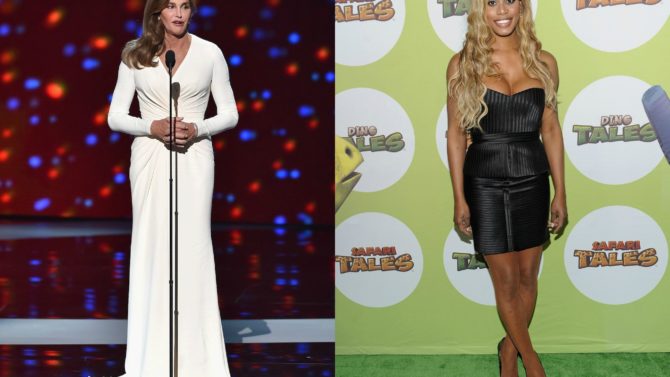 Caitlyn Jenner y Laverne Cox se conocieron en persona este domingo 19 de julio luego de una proyección especial de I Am Cait -el nuevo reality show de la ex-atleta olímpica- y la actriz de Orange is the New Black no aguantó para inmortalizar este encuentro en su cuenta oficial de Instagram.
Al evento también asistieron otros influyentes transgéneros como la también actriz Candis Cayne.
Cox ha sido una de las celebridades que más aliento le ha brindado a Jenner desde que comenzó su transición sexual. Es tanto su entusiasmo, que después del emotivo discurso de Cait durante los premios ESPYS la semana pasada, la popular Sophia de OITNB, publicó una foto de la galardonada con el siguiente texto: "Amo esto. Sigue adelante Caitlyn #TransIsBeautiful". Jenner también se ha referido a Cox en varias oportunidades tildándola de fabulosa y ha expresado que su apoyo significa mucho para ella.
Laverne puede ser vista actualmente en la tercera temporada de Orange Is the New Black a través de Netflix. Además, interpretará a uno de los personajes principales en la cinta Grandma junto a Lily Tomlin (Grace & Frankie). La película se estrena el 21 de agosto.
Por otro lado, I Am Cait llega a las pantallas de E! Entertainment Television este 26 de julio.