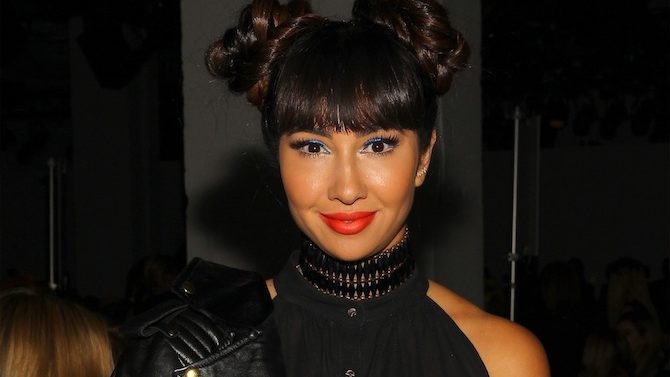 Jackie Cruz, la actriz que interpreta a Flaca en la exitosa serie de Netflix Orange is the New Black, ha demostrado que tiene un talento nato para la música. Su nuevo proyecto en esta área de la comunicación se trata de una versión del tema titulado "Como la Flor" con la cual le rendirá tributo a su intérprete original, la desaparecida cantante Selena Quintanilla, idea que tenía en mente desde que Variety Latino la entrevistó en exclusiva hace un mes.
Cruz reveló un video en su cuenta oficial de Instagram donde se le puede ver ensayando la canción que llevó al estrellato a la denominada reina del tex-mex. En la publicación, la talentosa latina describe esta oportunidad como un sueño hecho realidad:
Si creías que esta faceta es nueva en el currículo de Cruz te equivocas. La famosa fue parte de un grupo musical femenino que nunca despegó, mucho antes de la fiebre de Orange is the New Black, es por ello que intentó buscar su propio norte cuando en 2010 lanzó un EP titulado Hollywood Gypsy.
¿Qué opinas de la faceta de Cruz como cantante?