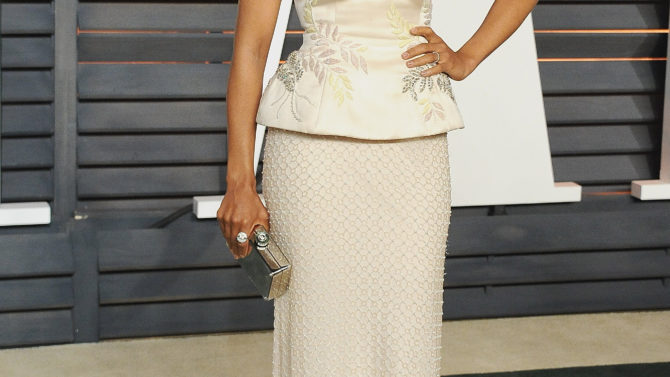 La actriz nominada al Emmy estará recibiendo un reconocimiento especial durante la entrega número 26 de los GLAAD Media Awards pues se le entregará el Vanguard Award por promover igualdad para la comunidad LGBT. Kerry Washington se unirá a personalidades como Jennifer Lopez, Antonio Banderas, Charlize Theron y Elizabeth Taylor quienes han sido galardonados con este premio.
La estrella de "Scandal" se ha dedicado a luchar contra la discriminación de homosexuales en Rusia y África, asimismo, enfocándose en ponerle fin al bullying entre niños al ser parte de la campaña de Spirit Day.
"Su apoyo constante para igualdad tanto aquí en casa como en otros países, ha enviado mensajes de esperanza a fans alrededor del mundo, iniciando diálogo que incrementa el entendimiento y que llegan al corazón", dijo Sarah Kate Ellis presidente y CEO de GLAAD.
La primera ceremonia de los GLAAD Media Awards se llevará acabo el 21 de marzo en Los Ángeles donde también se presentará un premio especial para la agrupación mexicana Los Tigres del Norte por su nueva canción "Era Diferente" que trata sobre una joven quien se enamora de su mejor amiga. La segunda entrega de premios será en Nueva York el 9 de mayo.
Entre los nominados incluyen a artista como Sam Smith y Laverne Cox mientras que programas y/o series de televisión también con nominaciones son: "Orange Is the New Black", "Looking" y "How To Get Away With Murder".