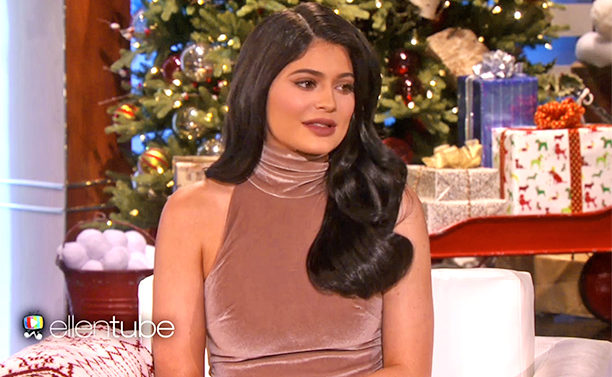 Los rumores no son ciertos: Kylie Jenner y el rappero Tyga siguen siendo una pareja. La estrella de Keeping Up with the Kardashians confirmó la noticia durante una entrevista en The Ellen Degeneres Show.
"La gente lo tiene todo mal", dijo Jenner. "No estamos separados. Simplemente, sinceramente, nos convertimos en mejores amigos antes de que algo pasara entre nosotros, así que creo que es algo increíble. Y estamos, no sé, pasando el rato juntos", expresó la joven estrella.

A continuación te tenemos un adelanto de esta entrevista que se transmitirá en su totalidad el lunes 30 de noviembre.
Ellen DeGeneres también le preguntó acerca del Ferrari que Tyga le compró para su cumpleaños, a lo que Kylie respondió: "Lo manejé para venir al programa".
En agosto, Jenner formó parte del video musical de su novio titulado "Stimulated". El clip fue estrenado luego de la transmisión de los MTV Video Music Awards 2015. Este sencillo forma parte del nuevo álbum de Tyga titulado Fuk Wat They Talkin Bout.
El proyecto generó cierta controversia por su letra, ya que habla sobre la relación que tiene Jenner con el cantante de 25 años, noviazgo que comenzó cuando ella solo tenía 17: "Dicen que está joven, que debería haber esperado, pero ella es una chica grande cuando es estimulada", profesa la lírica de este tema.