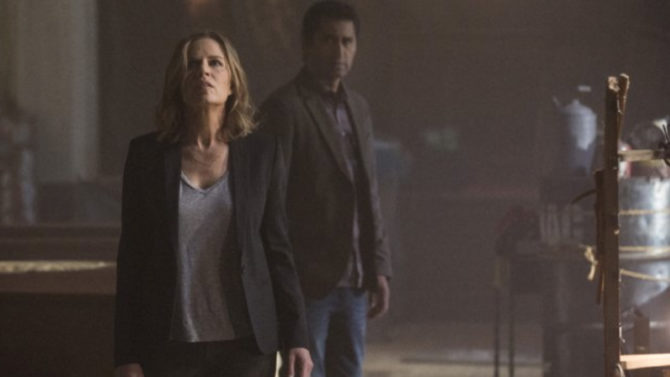 La precuela de "The Walking Dead" ni siquiera ha sido estrenada y ya sabemos que va a ser todo un éxito. AMC le tiene tanta fe a este nuevo show que ya ordenó una segunda temporada sin siquiera saber los números de la primera.
La serie llenará el vacío que dejará "Mad Men". Esta parte de la historia explicará cómo el apocalipsis zombie se apoderó de la tierra antes de que conociéramos a Rick Grimes (Andrew Lincoln).
No es mucho lo que se sabe de esta historia, solo que el título por ahora es "Fear the Walking Dead" y estará protagonizada por Kim Dickens. Por si no se acuerdan, a esta actriz la vimos el año pasado como la detective de "Gone Girl", la última cinta de David Fincher. Junto a ella estará Cliff Curtis en el papel de Sean Cabrera, un profesor que solo quiere lo mejor para su hijo, mientras que Dickens será una orientadora del colegio donde él también trabaja.
Dickens le comentó a E! que habrán algunas diferencias con la serie original. "¡Vamos a tener zombis sexys! Lo único que sé es que van a haber más zombies que necesitan ser asesinados".
"Fear the Walking Dead" se estrenará con 6 episodios y si le va bien, se extenderá a 13 episodios en las siguientes temporadas
Si quieres saber cómo fue el comienzo del apocalipsis zombie más famoso de la TV, no te pierdas la precuela de 'The Walking Dead' este verano por AMC.