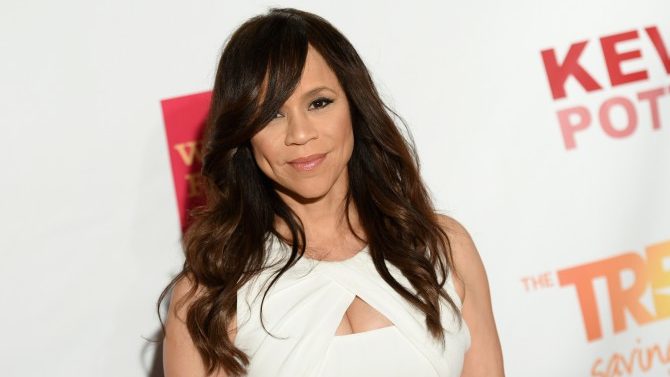 Este martes 7 de julio se confirmó que Rosie Perez ya no será parte del programa The View de ABC. Su despedida oficial será este 6 de agosto.
Bill Wolff, productor ejecutivo del show diurno, confirmó la noticia en un comunicado dirigido al personal del programa:
Equipo,

Nuestra amiga Rosie Perez ha decidido dejar el programa para concentrarse a tiempo completo en su amor por la actuación.

En el papel de presentadora de televisión ha sido impresionante, una artista de enorme talento que ha traído una gran pasión y una genial visión.

Rosie siempre será parte de la familia de "The View" y le daremos la bienvenida como invitada cuando ella desee. Vamos a tener una despedida adecuada para ella en un par de semanas, pero mientras tanto, por favor, únanse conmigo para agradecerle su gran trabajo.

Bill
VER TAMBIÉN: Rosie Perez podría ser la próxima en salir de 'The View'
Variety informó que el futuro de Perez en el programa estaba siendo analizado desde hace unos meses. Al parecer los ejecutivos de ABC tenían planificado culminar sus relaciones con la conductora de ascendencia latina, pero luego de que la noticia se filtrara, decidieron revaluar sus opciones.
The View queda al mando de Whoopi Goldberg y Raven Symoné, quien recientemente se unió al show. Algunos nombres que circulan como posibles invitados especiales están: Molly Sims, Michelle Collins y Stacy London.