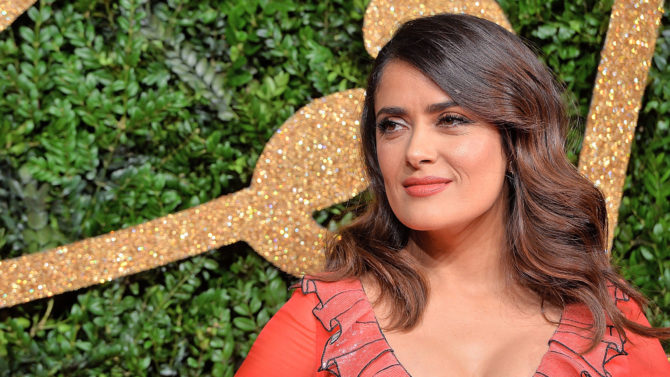 Salma Hayek luce perfecta en una foto que subió en Instagram el 15 de diciembre donde aparece sin maquillaje. En solo unas cuantas horas la imagen tiene más de 30.000 likes. "Pelo mojado, sin maquillaje, sin filtro, sin retoque, pero una luz muy buena", es el mensaje que acompaña la publicación de la actriz de 49 años:
Hayek, además de ser actriz, tiene su propia línea de productos de belleza, por lo que el tema es muy importante para ella. Sin embargo, ha dicho en varias ocasiones que su atractivo físico es natural y al parecer está en contra de los retoques estéticos. Prueba de ellos se resguarda en una entrevista que sostuvo con Allure en julio donde la mexicana habló en contra del botox: "Cuando era joven, ellos trataron de venderme la idea de eso [El botox]: "Si lo haces ahora no tendrás arrugas (…) pero gracias a Dios que no lo hice", sentenció en ese entonces.
La actriz ganadora del Oscar fue vista este año en la película italiana Tale of Tales y también junto a Adrien Brody en Septembers of Shiraz. En 2016 se le verá en la comedia Drunk Parents junto a Alec Baldwin.