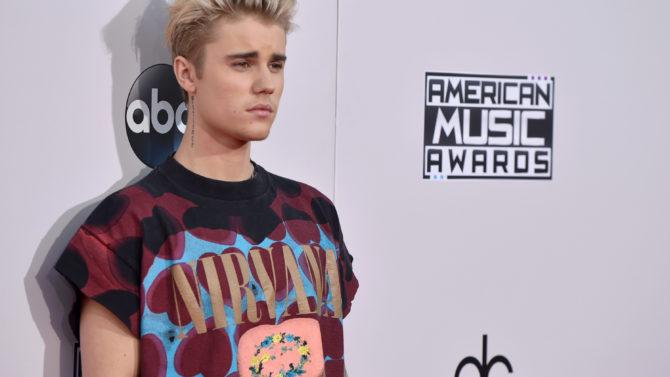 Justin Bieber es el artista con más canciones simultaneas en la lista Hot 100 de Billboard. El canadiense tiene actualmente 17 sencillos dentro de este conteo. Esta cifra rompe el récord anteriormente cimentado por The Beatles quienes en 1964 tuvieron 14 de sus temas en este chart. Con esta hazaña Bieber también supera a Drake quien en marzo y octubre de este año colocó 14 de sus piezas dentro de este importante repertorio de composiciones.
El éxito de Purpose, el nuevo disco de Bieber, es innegable. Desde su lanzamiento el pasado 13 de noviembre ha vendido más de 600.000 copias en Estados Unidos, superando a otros músicos como es el caso de One Direction quienes también estrenaron su más reciente LP, Made in the A.M., ese mismo día.
Estas son las 17 canciones que Bieber tiene actualmente en la lista Hot 100:
No. 2 "Sorry"
No. 4 "Love Yourself"
No. 5 "What Do You Mean?"
No. 19 "I'll Show You"
No. 31 "The Feeling," ft. Halsey
No. 34 "Where Are Ü Now" (Skrillex y Diplo con Bieber)
No. 42 "Mark My Words"
No. 43 "Purpose"
No. 49 "No Pressure," ft. Big Sean
No. 53 "Company"
No. 54 "No Sense," ft. Travi$ Scott
No. 67 "Life Is Worth Living"
No. 74 "Children"
No. 81 "Been You"
No. 88 "We Are," ft. Nas
No. 90 "Get Used to Me"
No. 98 "Trust"
Los nuevos temas de este intérprete están que arden, tanto así que en su presentación para los American Music Awards este 22 de noviembre tuvo que hacer un popurrí de sus canciones "Sorry", "What Do You Mean?" y "Where Are Ü Now" para complacer a la audiencia con al menos 3 de estos 17 éxitos que no paran de sonar en la radio.
¿Cuál es tu favorita?