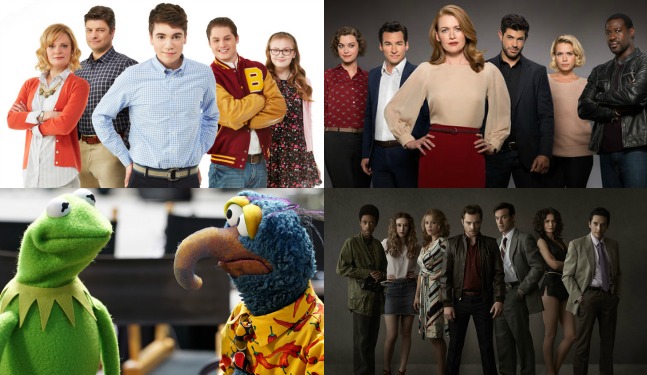 ABC ha estrenado 10 avances de sus nuevos programas que se estrenarán durante la temporada de otoño 2015-2016.
Entre las nuevas series está The Catch creada por la reina de Shondaland, Shonda Rhimes y protagonizada por Mireille Enos. También Kermit y Miss Piggy regresan a la pantalla chica en un show titulado simplemente The Muppets, mientras que Ed Westwick se convierte en un asesino en el drama Wicked City.
Aquí la nueva cartelera de ABC:
1. The Catch
2. The Real O'Neals
3. Dr Ken – los viernes a las 8:30 PM
4. Oil – los domingos a las 9:00 PM
5. Quantico – los martes a las 10:00 PM
6. The Family
7. Of Kings and Prophets
8. Uncle Buck
9. The Muppets – los martes a las 8:00 PM
10. Wicked City
¿Cuál show te interesa? ¡Vota abajo!