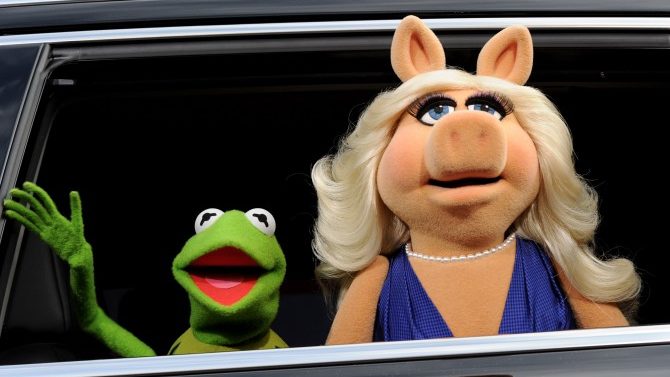 The Muppets, el show de los muñecos más famosos del mundo del entretenimiento, tendrá una temporada completa de 16 episodios. La noticia fue confirmada por Variety este 30 de octubre.
ABC, hogar de este programa, confirmó que la serie seguiría el formato no convencional de 16 episodios -en lugar de 22-. De acuerdo a la cadena de TV, el show ha mantenido ratings "respetables" durante los martes por la noche desde el momento de su estreno. Las reacciones a este nueva entrega del programa han sido mixtas, pues algunos opinan que los Muppets manejan ahora un tono mucho más adulto.
El programa se enfoca en las actividades de Miss Piggy, quien es ahora anfitriona de un late-night show, para el cual Kermit the Frog -o la Rana René en Latinoamérica- es el productor ejecutivo. Recordemos que recientemente esta pareja de muñecos anunció su divorcio de muchos años, para la sorpresa de muchos.
Bill Prady, Bob Kushell, Debbie McClellan y Kyle Laughlin son los productores ejecutivos de este show. El programa también contó con la aparición especial de Liam Hemsworth, quien interpretó un posible interés amoroso de Miss Piggy.
No te pierdas The Muppets todos los martes a las 8 P.M a través de la señal de ABC.