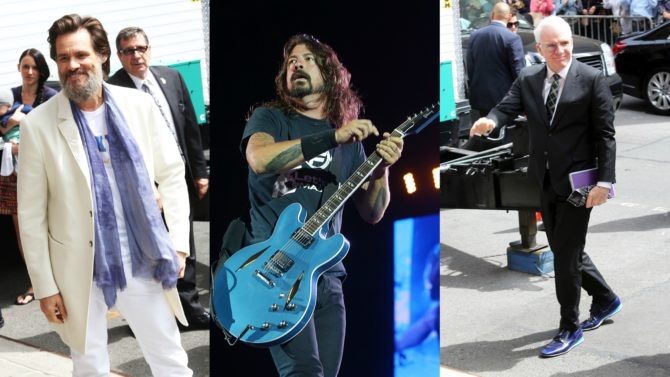 El 20 de mayo es un momento histórico para la televisión de Estados Unidos, porque David Letterman se retira después de 33 años siendo presentador de un late show.
Letterman comenzó en radio para luego ser presentador de un programa en la mañana llamado The David Letterman Show el cuál estuvo sólo unos meses al aire por NBC. Luego el animador pasó a ser host del programa Late Night with David Letterman cuyo primer invitado fue Bill Murray en 1982, y en 1993 el animador se trasladó a CBS al programa que le decimos adiós: Late Show with David Letterman.
Muchos han despedido al animador entre actores, personalidades del mundo de la música y otros conductores como Jimmy Fallon o Jimmy Kimmel, a quien le saltaron unas lágrimas cuando le rindió un homenaje e incluso dijo que no vieran su programa para que no se perdieran el último capítulo de Letterman.
Lo que sabemos hasta ahora que la banda Foo Fighters está confirmada y también veremos a rostros como Steve Martin, Jim Carrey, Julia Louis-Dreyfus, Barbara Walters, Chris Rock y Tina Fey, entre otros, quienes ya llegaron al conocido Ed Sullivan Theater.
El último Late Show se transmitirá el 2o de mayo a las 11:·30 pm en CBS