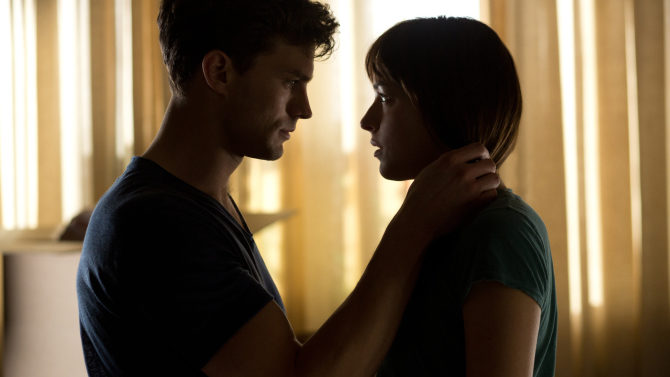 Para calmar un poco la emoción por el gran estreno de "Fifty Shades of Grey", les tenemos un video exclusivo de una escena completa en la película!
El clip debutó la mañana del 2 de febrero en el programa matutino "Today" donde podemos apreciar y disfrutar de uno de los primeros encuentros entre Anastasia Steele (Dakota Johnson) y Christian Grey (Jamie Dornan).
La escena se lleva a cabo en la ferretería donde trabaja Ana, lugar al que llega Christian de manera sorpresa para comprar algunas cosas como cinta adhesiva, cuerda y ataduras de cable que luego usará para … mejor se lo dejamos a la imaginación.
"Fifty Shades" finalmente estrena este 13 de febrero, la cual ya se convirtió en la película clasificada "R" que más boletos ha vendido en Fandango antes de su gran estreno.
En anticipación a la llegada de la historia entre Grey y Anastasia a la pantalla grande también debutó el video musical atado al film "Earn It" interpretado por The Weeknd donde aparece Dakota más sensual que nunca.
Ya faltan sólo 11 días para el gran estreno, ¡qué emoción!