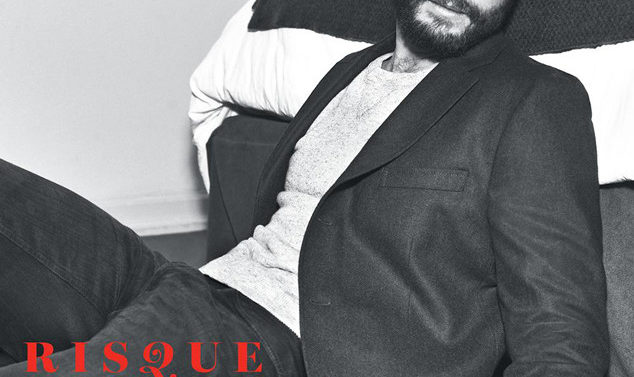 El actor irlandés Jamie Dornan está a pocas semanas de estrenar la su película "Fifty Shades of Grey" donde hará el papel de un hombre … muy kinky podríamos decir.
Pero él no quiere que esta película lo defina y de hecho se siente un poco nervioso porque la audiencia vea su "sex face", eso confesó en su entrevista con Variety.
"Es la peor cosa imaginable", dice Dornan al explicar que tenía que hacer una expresión de orgasmo durante el rodaje. "Por muchísimas razones, la gente quiere mantener su 'sex face' privada! La idea de que millones de gente va a ver eso … Ojalá pase rápido".
Pero varias fans de Christian Grey quedarán decepcionadas pues a pesar de que Dornan tendrá que participar en varias escenas candentes en la peli, no se desnudará en su totalidad.
Durante la grabación de "Fifty Shades", oficialmente clasificada R, Jamie usó un tipo de bolsa para guardar su (ya saben que jeje) pero su trasero quedará al descubierto. ["There's no back. It's tiny. I mean, it's not tiny. Because it's got to hold a lot".]
A pesar de que la trilogía de la autora E.L. James sea súper explicita y hasta muchos han considerado los libros como pornografía, los trailers nos han dejado con la duda de que si la cinta trasmitirá lo hotness de los libros.
"La gente que ha no ha leído los libros probablemente se sorprendan al ver que no hay tantas escenas de sexo pero es porque se han dejado llevar por los reportajes sensacionalistas de los medios. Estoy seguro que los fans de la trilogía estarán de acuerdo que hay suficiente sexo".
"Fifty Shades of Grey" estrena en cines el 13 de febrero. Para ver más sobre esta entrevista de Variety con el galan de "Fifty Shades" entra aquí, además podrás ver fotos súper cool del actor, así como unas imágenes de detrás de cámaras de la cinta.