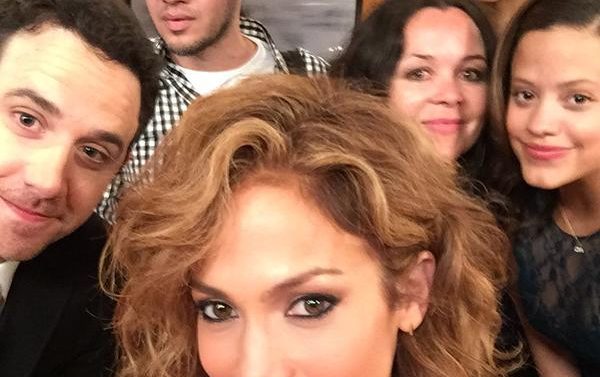 Jennifer Lopez posó junto a sus compañeras de Shades of Blue, Drea de Matteo y Sarah Jeffery en una fotografía que compartió desde el set el 4 de junio en las redes sociales. "Terminamos el primer día de grabación" escribió la actriz y cantante dándonos un primer vistazo a la nueva serie de NBC.
Esta semana la intérprete de "On the Floor" compartió un video promocional de la serie que se estrenará el próximo año en la cual hace el personaje de Harlee McCord, una madre soltera que trabaja para el FBI en casos de anti-corrupción. Harlee tendrá que decidir si traicionará a sus compañeros del FBI o si terminará haciendo lo que más le conviene.
Lopez también es la productora -junto a Adi Hasak, Benny Medina y Ryan Seacrest– de los 13 episodios que serán transmitidos por NBC. Otros que forman parte del elenco son Ray Liotta, Hampton Fluker, Santino Fontana, Warren Kole, Vincent Laresca y Sarah Jeffery.