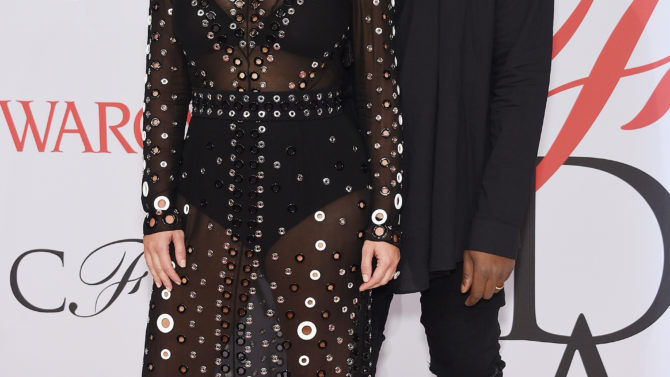 Kim Kardashian confirmó a través de su Instagram que su segundo bebé será un varóncito.
La socialité aprovechó el Día del Padre, no solo para felicitar a su esposo Kanye West, sino también para revelar que su hija North West muy pronto tendrá un hermanito. "Momentos preciosos como este fueron los que vivimos contigo mientras hacías tu gira de conciertos y son instantes así los hacen que mi vida valga la pena. Eres un buen padre para North y sé que serás el mejor papá para nuestro hijo también", reveló la Kardashian en la cándida foto que subió a la red social.
Horas antes de revelar el sexo de su bebé, Kim le dedicó otro mensaje a su esposo: "Soy muy afortunada de estar casada con un hombre que está tan enamorado de su hija…Gracias por ser un buen papá. Te amamos y apreciamos mucho. Es una bendición tenerte".
El pasado 31 de mayo, Kardashian reveló que estaba embarazada por segunda vez durante un adelanto de la nueva temporada de su reality show Keeping Up With the Kardashians. ¿Te perdiste de este momento? Entonces haz click al video de abajo.