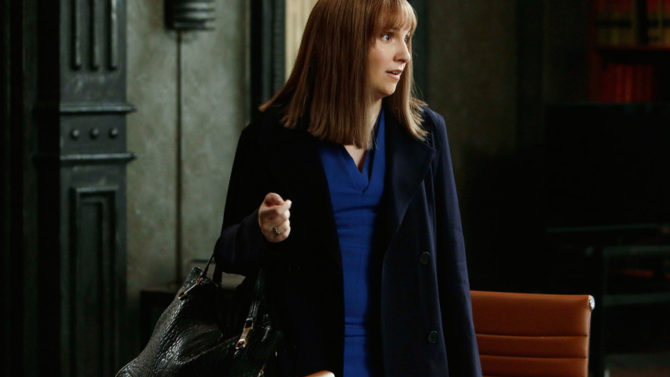 Lena Dunham dejó de ser Hannah por un rato para convertirse en una seria profesional en "Scandal".
Así es, porque la actriz y escritora debutará en la serie de Shonda Rhimes, en el papel de Kinky Sue en el capítulo llamado "It's Good to Be Kink".
Dunham será una mujer que tiene la intención de exponer los secretos sexuales de la elite de D.C y la veremos interactuar junto a Olivia (Kerry Washington), tal como vemos en las fotografías de adelanto.
La actriz y creadora de "Girls" se encuentra trabajando en la 4 temporada de esta serie de HBO que terminará el 22 de marzo y que regresará en 2016.
El episodio de"Scandal" con Dunham como invitada especial lo podremos ver el 19 de marzo a las 9pm ET en ABC.