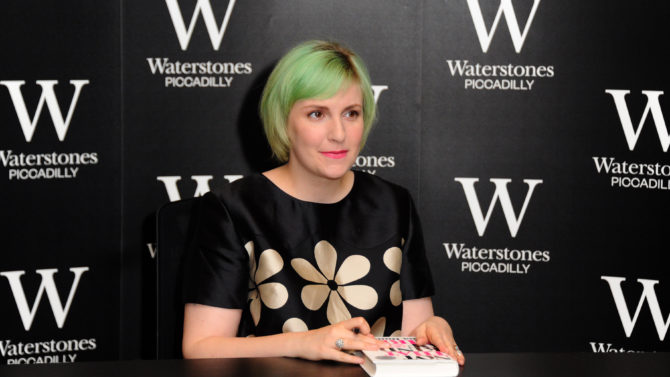 Luego de que fuertes alegaciones acusaran a Lena Dunham de haber abusado sexualmente a su hermana menor Grace Dunham, la actriz y productora de "Girls" aclara y desmiente acusaciones.
En un comunicado emitido a Time Magazine , Lena dejó claro que ella no aprueba ningún tipo de abuso y que está consternada por cómo se ha interpretado un pasaje de su libro "Not That Kind of Girl" donde habla de la relación con su hermana menor.
"Estoy en shock sobre las recientes interpretaciones de eventos que he descrito en mi libro 'Not That Kind of Girl'. Primero que nada, quiero aclarar que no apruebo de ningún tipo de abuso bajo cualquier circunstancia".
Continuó: "El abuso sexual contra menores es un evento que puede alterar la vida de muchos, y yo siempre me he expresado sobre los derechos de los sobrevivientes. Si las situaciones descritas en mi libro han sido dañinas y difícil de leer para muchos, lo siento, esa nunca fue mi intención. También estoy consciente que la manera cómica a la que me referí del término "depredador sexual" fue insensible, y por eso, también me disculpo. En cuanto a mi hermana, Grace, ella es mi mejor amiga y cualquier cosa que he escrito de ella ha sido con su aprobación".
Recordemos que el sábado 1ero de noviembre, Lena acudió a Twitter para desmentir las alegaciones de haber abusado sexualmente de su hermana cuando eran pequeñas.
Y es que en su nuevo libro detalla momentos en el que, por curiosidad, miró la vagina de su hermana Grace, situaciones que describió como "cosas de niños".
Cabe mencionar que por el momento Lena ha cancelado el resto de su book tour y ha mencionado que piensa tomar acción legal en contra de la publicación Truth Revolt, quienes fueron los que reportaron sobre estas supuestas acusaciones.