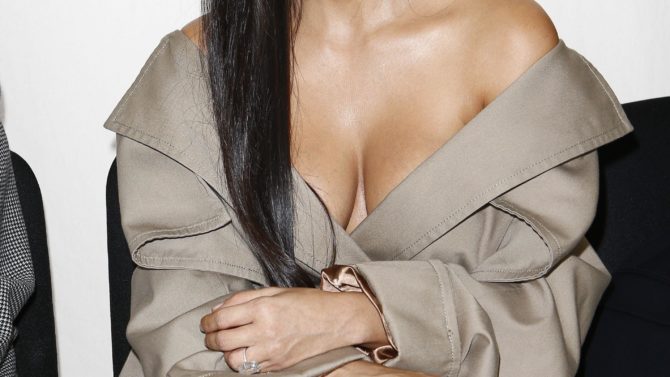 Este martes 1 de noviembre, Kim Kardashian generó titulares por lo que parecía ser su regreso a las redes sociales, luego de casi un mes de ausencia.
Todo parecía indicar que la vida de la socialité volvía a la normalidad cuando en su cuenta de Facebook se publicó una foto en la que aparece sentada en una silla mientas mira muy concentrada su teléfono. Esta era la primera imagen que aparecía en las redes sociales de Kim luego de que esta fuera víctima de un millonario robo a mano armada en París, el pasado 2 de octubre.
RELACIONADO Los detalles del robo millonario del que Kim Kardashian fue víctima
Sin embargo, pocas horas después la foto fue borrada, y la estrella de Keeping Up with the Kardashians volvió a desaparecer de las redes. Al parecer se trataba de una imagen que ya había sido programada con anterioridad para promocionar su colaboración con la marca de forros para celulares LuMee, pues junto a la foto se leía el mensaje en inglés: "Receso #ColaboraciónConLumee".
También fueron borrados dos posts que habían sido publicados posteriormente: un enlace a un artículo de su página web para crear un disfraz de último minuto compartido por su asistente, Stephanie Sheppard; y un enlace a un video publicado por Kourtney Kardashian en el que le se ve junto Kim celebrando Halloween cuando eran pequeñas.
VER TAMBIÉN Kim Kardashian a través de los años
Las últimas ocasiones que Kim, quien recientemente cumplió los 36 años, fue vista en público fue la semana pasada, cuando acudió a dos conciertos que su esposo Kanye West ofreció en Los Ángeles, California.