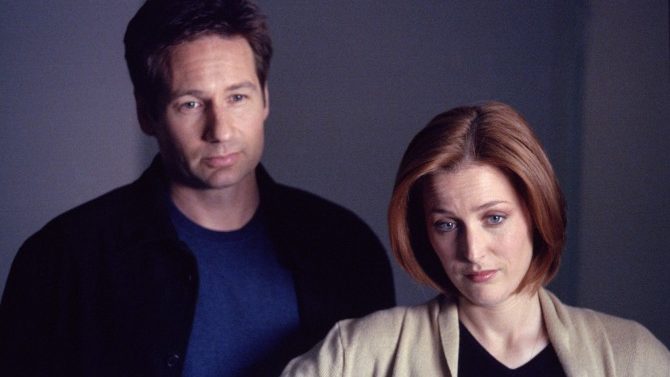 Entertainment Weekly compartió un set de nuevas imágenes de X-Files en donde se puede ver a David Duchovny y Gillian Anderson como los legendarios agentes Mulder y Scully.
La nueva mini-temporada de la serie fue anunciada en marzo y contará con seis episodios. En las fotos se puede ver a los protagonistas, acompañados de Joel McHale y Annet Mahendru, quienes interpretarán a nuevos personajes. Este material también reveló el título del primer episodio titulado "My Struggle" ("Mi Lucha").
VER TAMBIÉN: Capturaron a Mulder y Scully en el set de 'X-Files' [FOTO]
Fox confirmó hace unos meses que la nueva temporada de The X-Files se estrenará con un especial de dos noches seguidas, empezando el domingo 24 de enero de 2016 a las 7:00 P.M. El segundo episodio será transmitido el lunes 25 de enero a las 8:00 P.M.
La serie original se estrenó en septiembre de 1993 y duró nueve temporadas tras convertirse en un fenómeno cultural. Mientras estuvo al aire, ganó 16 Emmys y cinco Golden Globes. El show también salto al cine con dos películas The X-Files: Fight the Future (1998) y The X-Files: I Want To Believe (2008). Esta fue la última vez que pudimos ver a Mulder y Scully juntos en acción hasta ahora.
¿Qué te parecen las nueva imágenes?