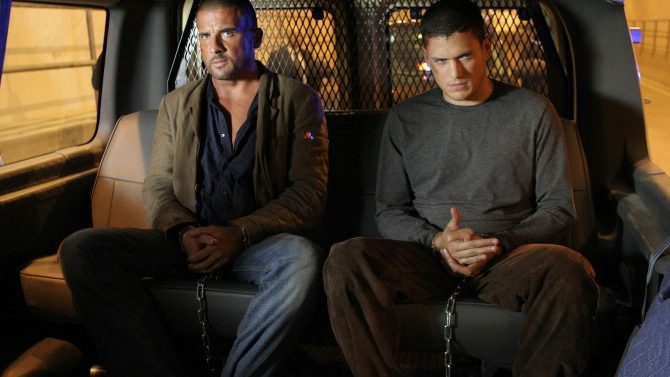 Los hermanos Lincoln y Michael, los protagonistas de Prison Break, podrían regresar a la televisión en los roles que los consagraron como estrellas.
De acuerdo a TV Line, Fox en compañía de el creador del show, Paul Scheuring, está desarrollando planes para crear una miniserie con los protagonistas originales Wentworth Miller y Dominic Purcell. Aún no hay muchos detalles de este proyecto pero según el portal web, sería algo similar a lo que hicieron con 24: Live Another Day que solo regresó para una corta temporada.
Ambos actores han expresado su entusiasmo por revisitar el mundo de Prison Break y actualmente siguen trabajando juntos en las serie de CW The Flash y Legends of Tomorrow.
El famoso drama que retrataba la vida en prisión de dos hermanos culpados por algo que no cometieron, hizo su debut en el 2005 y terminó luego de cuatro exitosas temporadas. La serie también contaba con las participaciones de algunos actores latinos como Amaury Nolasco, quien hacia el papel de Sucre, y Camile Guaty, quien interpretó su esposa.
Desde que se reveló la noticia muchos fans han expresado su emoción por el regreso de la serie:
¿Te gustaría ver retornar a Prison Break?