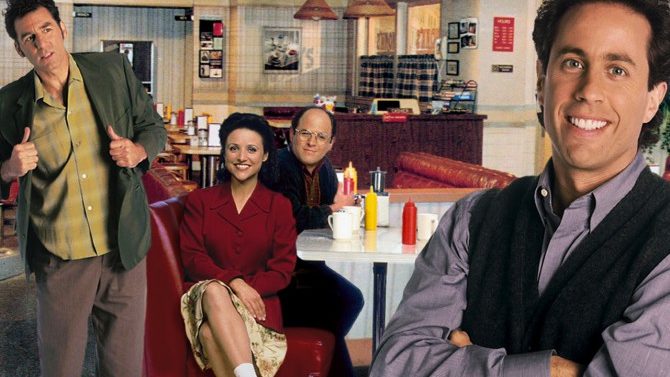 ACTUALIZACIÓN 5/20:
Atención fans de Seinfeld, ¡las temporadas completas de la serie llegarán el 24 de junio a Hulu!
¡Qué emoción!
———————————————————————-
Ahora tendremos otra serie para binge-watch ya que se anunció que las temporadas completas de Seinfeld estarán disponible a través de Hulu.
El servicio streaming reveló la noticia durante los Upfronts 2015 donde el mismo Jerry Seinfeld tomó el escenario para contarles a la audiencia que las nueve temporadas de su exitoso show estarán en Hulu empezando este junio.
"Gracias, muchas gracias. Wow, Esto es increíble", dijo el comediante después de ver un video con momentos de la serie. "Eso fue hace mucho tiempo y por muchos años nos divertimos haciendo ese show".
Seinfeld, creado por Jerry y Larry David y protagonizado por Julia Louis-Dreyfus, George Alexander y Michael Richards, hizo su debut en 1989 y terminó en 1998, convirtiéndose en un fenómeno de la cultura pop.
Según reportes de Deadline, aunque no han revelado cuanto Hulu pagó por recibir los 180 episodios, se dice que pagaron alrededor de $700,000 por capítulo para un total de casi $130 millones. Eso es lo doble de lo que Netflix pagó para tener Friends.
Durante la presentación de Hulu también anunciaron que el servicio obtuvo los derechos para distribuir el spin-off the The Walking Dead, Fear the Walking Dead este verano.