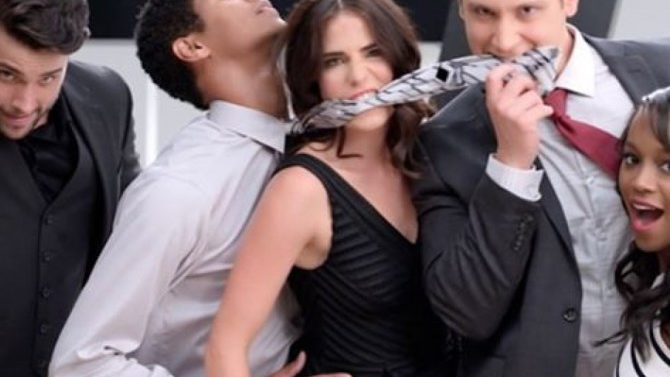 Los elencos de Grey's Anatomy, Scandal y How To Get Away With Murder se reunieron para filmar un divertido video promocional de estas tres series creadas por Shonda Rhimes. Estos populares proyectos tienen pautado regresar a la televisión en el espacio conocido como "Thank God It's Thursday" (TGIT) o "Gracias a Dios que es jueves" en español.
Los latinos de estos shows como Karla Souza, Guillermo Díaz y Sara Ramirez brillan junto a sus compañeros mientras bailan y ríen al ritmo del tema "Can't Wait For Tonight" de The Hot Damns.
El video empieza con las tres mujeres protagónicas de cada serie, Ellen Pompeo, Viola Davis y Kerry Washington abriendo una botella de vino -bebida favorita de Olivia Pope (Washington)- para brindar por sus nuevas temporadas. Luego se dejan ver otros actores como Scott Foley, Matt McGorry, Portia de Rossi y muchos más tirándose los unos a los otros palomitas de maíz y hasta vino encima.
Los tres programas son televisados consecutivamente todos los jueves desde las 8 P.M. a través de ABC. Estas creaciones han sido todo un éxito a nivel de ratings para el canal.
La temporada número 12 de Grey's Anatomy, la quinta de Scandal y la segunda de How To Get Away With Murder regresan el 24 de septiembre.
Puedes ver el video completo haciendo click aquí.