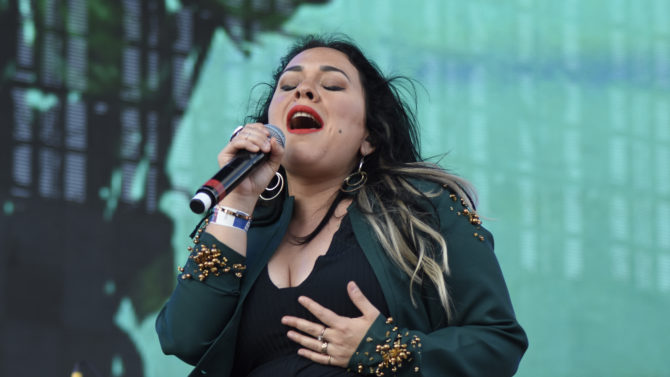 ¿Eres fanático de Carla Morrison? ¿Vives en California, Colorado o Nueva York? Pues respira profundo, y sonríe… Carla acaba de anunciar las fechas de su gira de conciertos.
"Amor Supremo" es el nombre dela gira de esta cantautora mexicana quien, sin duda alguna, llegó a la industria musical a dejar claro que los artistas independientes también tienen su lugar.
Según un comunicado de prensa, durante sus conciertos la artista de 29 años incluirá temas de sus dos discos: Déjenme llorar (2012) y Amor supremo (2015).
VER TAMBIÉN: Carla Morrison nos cuenta cómo conoció a Macklemore y da su opinión sobre Donald Trump [ENTREVISTA EXCLUSIVA]
La preventa de boletos comenzará este jueves 23 de junio de 10:00 a.m. a 10:00 p.m. Mientras que la venta oficial de entradas iniciará a las 10:00 a.m. del viernes 24 de junio.
Las fechas confirmadas son:
16 de septiembre: San Diego (California), The Observatory North Park
20 de septiembre: Los Ángeles (California), Novo by Microsoft
22 de septiembre: Denver (Colorado), Bluebird Theater
26 de septiembre: San Francisco (California), The Regency Ballroom
6 de octubre: Nueva York (Nueva York), PlayStation Theater
A estas fechas se debe añadir el hecho de que el viernes 8 de julio, Carla Morrison se presentará en Chicago como parte de segunda edición del Ruido Fest.
Esta gira de conciertos llega luego de que Carla se consolidara como una de las artistas latinas del momento al presentarse en en el Festival de Música y Artes de Coachella Valley (California) y en el Festival Iberoamericano de Cultura Musical Vive Latino (México).