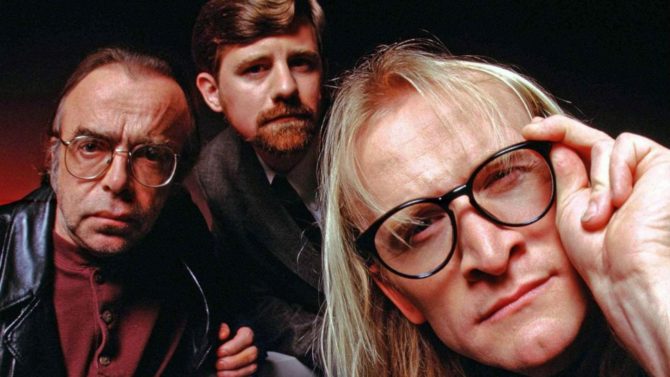 The Lone Gunmen, conocidos en Latinoamerica como Los Pistoleros Solitarios regresarán a The X-Files. Dean Haglund, Tom Braidwood y Bruce Harwood volverán a encarnar a este trió de expertos de la computación, quienes volverán a hacer lo imposible por revelar la verdad acerca de la actividad alienígena en la tierra en esta nueva tanda de episodios programados a estrenarse en 2016.
Haglund confirmó el regreso del grupo durante un evento en Sydney, Australia. En ese mismo lugar el actor afirmó que los pistoleros se unirán al rodaje el 28 de julio y que serán parte del capítulo final.
La nueva mini-temporada de la serie fue anunciada en marzo y contará con seis episodios. Fox confirmó hace unos meses que el estreno del esperado regreso de The X-Files contará con un especial de dos noches seguidas, empezando el domingo 24 de enero de 2016 a las 7:00 P.M. El segundo episodio será transmitido el lunes 25 de enero a las 8:00 P.M.
El trío hizo su debut en The X-Files con el episodio titulado "E.B.E" en 1994. Fue tanta la algarabía arededor de estos personajes que hasta tuvieron su propio spin-off.
La serie original se estrenó en septiembre de 1993 y duró nueve temporadas tras convertirse en un fenómeno cultural. Mientras estuvo al aire, ganó 16 Emmys y cinco Golden Globes. El show también saltó al cine con dos películas The X-Files: Fight the Future (1998) y The X-Files: I Want To Believe (2008).