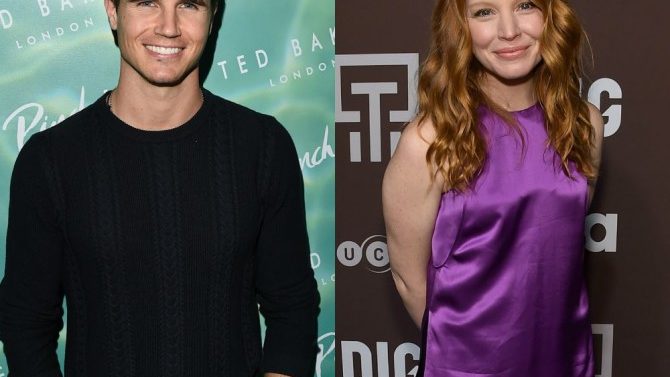 Robbie Amell y Lauren Ambrose serán parte de la nueva temporada de The X-Files según reportó TV Line. Los actores -conocidos por sus papeles en The Flash y Six Feet Under- encarnarán a dos agentes que trabajarán junto a Mulder (David Duchovny) y Scully (Gillian Anderson) en un capítulo de esta nueva tanda de episodios.
Ambrose interpretará a la agente Einstein, una mujer lista y segura de si misma. Amell le dará vida al inteligente agente Miller. Los famosos poseen una similitud física con los protagonistas del aclamado show pero Fox -televisora que transmitirá la serie- aclaró que todo el episodio estará ambientado en el presente y que no se tratará de un flashback.
Esta semana también se reveló que Kumil Nanjiani aparecerá en el capítulo titulado "Mulder and Scully Meet the Were-Monster". El actor de Silicon Valley hará el papel de un oficial de control de animales que ayudará a los detectives a capturar una misteriosa criatura.
Nanjiani reveló su participación a través de Twitter:
Otros invitados especiales que veremos en estos seis nuevos capítulos serán Mitch Pileggi, William B Davis, Joel McHale, Annet Mahendru y Rhys Darby. La serie fue creada por Chris Carter en 1993 quien regresa como productor ejecutivo.
La nueva mini temporada de The X-Files llegará a la TV el 24 de enero.