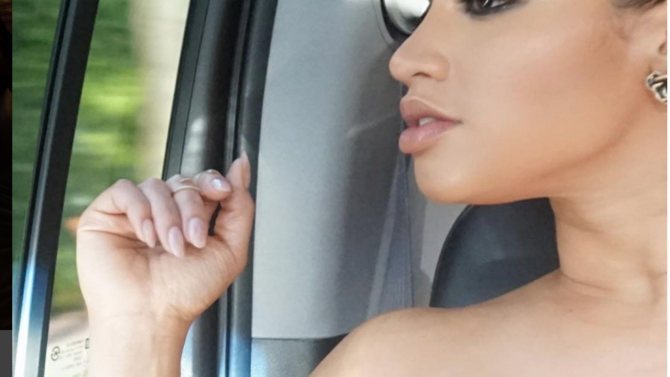 Este lunes 7 de marzo, Dascha Polanco se apoderó de la cuenta de Instagram de Variety Latino, y por varias horas publicó fotos durante el estreno de su nueva película, The Perfect Match, en el ArcLight Cinemas de Los Ángeles.
A través de nuestra red social, la actriz de origen dominicano compartió junto a sus compañeros de elenco Lauren London, Terrence J, Casper Smart y Robert Christopher Riley, así como con el director del filme, Billy Woodruff.
Entre los famosos que asistieron a esta premier, también se encontraban Jennifer López y Sean Diddy Combs, quien posó junto a Dascha en la alfombra roja, momento que la actriz dejó plasmado en nuestro Instagram.
"De camino a nuestra parada sorpresa antes del estreno de #ThePerfectMatch", escribió la actriz junto a la primera foto, aunque no reveló a qué sorpresa se refería.
"Reencuentro con mi familia de The Perfect Match".
"Una selfie antes de la alfombra roja".
"Felicitaciones por parte de mi buen amigo Puff [Daddy] por [mi actuación] en Joy y en The Perfect Match".
"Hermanas del alma, durante nuestra premier", escribió Dascha junto a esta foto con London.
"Con el hombre del momento, Billy Woodruff, el maravilloso director de The Perfect Match".
"Amo a mis fans… Gracias por seguirme en esta travesía durante el estreno de The Perfect Match".
Y ya por último, la actriz publicó una foto desde el after party del evento, junto a Terrence J.