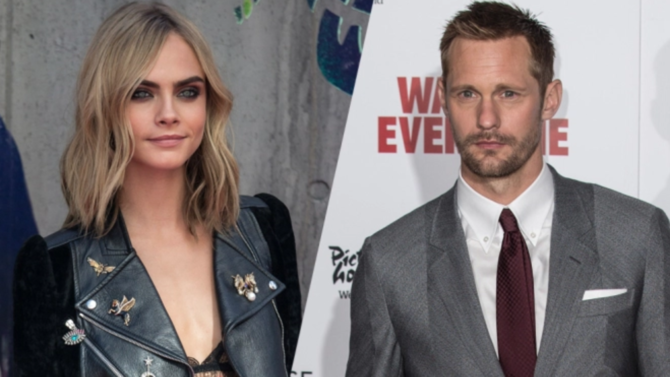 Cara Delevigne y Alexander Skarsgard comenzarán a filmar el año que viene el thriller independiente Fever Heart, informa el sitio de Variety.
La historia se centra en un hombre (Skarsgard) amnésico que colabora con una mujer (Delevingne) que trabaja en un circo para recuperar su memoria, mientras es perseguido por un malvado rastreador.
VER TAMBIÉN Johnny Depp actuará en la próxima entrega de 'Fantastic Beasts'
Fever Heart será dirigida por el debutante Ben Briand quien también escribió el guión junto a Kevin W. Koehler. Las compañías productoras de la película son Picture Films y Fortitude.
Delevingne, de 24 años, comenzó su carrera como modelo pero en el último tiempo se dedicó a la actuación. La hemos visto en Suicide Squad, Pan y Paper Towns entre otros filmes. El 21 de julio de 2017 la veremos en la cinta de ciencia ficción Valerian and the City of a Thousand Planets, de Luc Besson.
El actor sueco Skarsgard, de 40 años, recientemente protagonizó The Legend of Tarzan, pero su gran rol y por el que se hizo famoso fue el del vampiro Eric Northman en la serie de televisión True Blood.