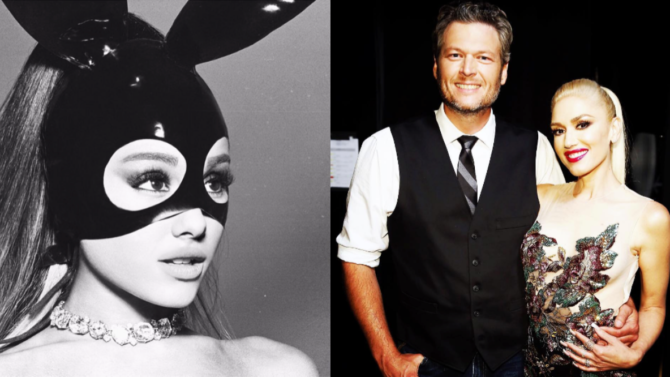 Los organizadores de los Billboard Music Awards, una de las celebraciones musicales más grandes del año, confirmaron este 12 de mayo la participación de Ariana Grande, Blake Shelton y Gwen Stefani en la gala de premiación.
El próximo 22 de mayo, la cuidad de Las Vegas será el epicentro musical del mundo donde se darán cita los artistas del momento, y donde podrás disfrutar de las actuaciones más esperadas.
Billboard y Dick Clark Productions anunciaron que Ariana Grande sorprenderá con nueva música, mientras que la pareja de moda, Blake Shelton y Gwen Stefani se subirá al escenario para promocionar su nuevo sencillo "Go Ahead And Break My Heart", un tema que escribieron juntos y forma parte del álbum del cantante de country, If I'm Honest.
Los finalistas de los Billboard Music Awards 2016 son seleccionados a partir de las interacciones de los fans con la música, incluyendo ventas de álbumes y canciones digitales, programación en radio, streaming, giras y el intercambio en las redes sociales.
Este año la gala de premiación otorgará el ICON Award a Celine Dion, en reconocimiento por el aporte cultural a lo largo de su carrera. Mientras que Britney Spears recibirá el Millenium Award que reconoce las carreras de aquellos artistas que han influenciado a la industria musical con su trabajo.

Los Billboard Music Awards 2016 serán conducidos por los artistas Ciara y Ludacris en una ceremonia en la que The Weeknd encabeza la lista de nominaciones con 19 candidaturas.