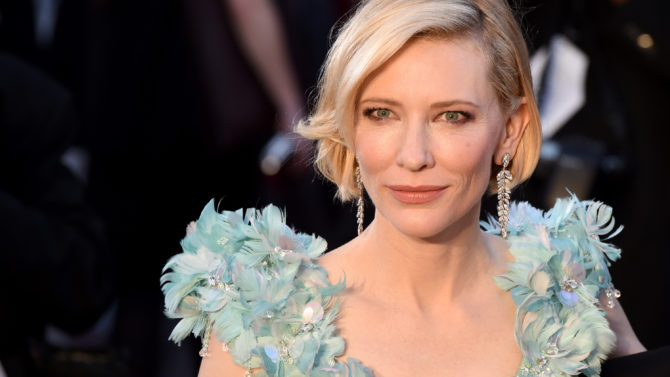 Este viernes 20 de mayo, Marvel Studios confirmó la participación de Cate Blanchett en la esperada cinta Thor: Ragnarok. La actriz australiana interpretará a Hela, la malvada hija de Loki y gobernante del reino de los muertos.
Según publicó EW, el reconocido actor Jeff Goldblum también se unirá a la tercera entrega de Thor, en el rol de Grandmaster. Tessa Thompson (Creed, Selma) se encargará de interpretar a Valkyrie, la diosa guerrera de Asgard. Karl Urban, quien le dio vida al personaje de Bones en las últimas entregas de Star Trek, también será uno de los villanos de esta nueva entrega protagonizada por Chris Hemsworth.
El estudio cinematográfico también confirmó que Mark Ruffalo participará en la cinta como el legendario Bruce Banner, AKA The Hulk. Taika Waititi (Flight of the Conchords, What We Do in the Shadows) será el encargado de dirigir esta emocionante cinta del universo Marvel.
Tom Hiddleston, Idris Elba y Anthony Hopkins también regresarán para esta tercera entrega de la saga del dios del trueno. Aunque se había mencionado la participación de la actriz Jamie Alexander en esta película, Marvel Studios no confirmó la información.
Thor: Ragnarok llegará a los cines el 3 de noviembre de 2017.