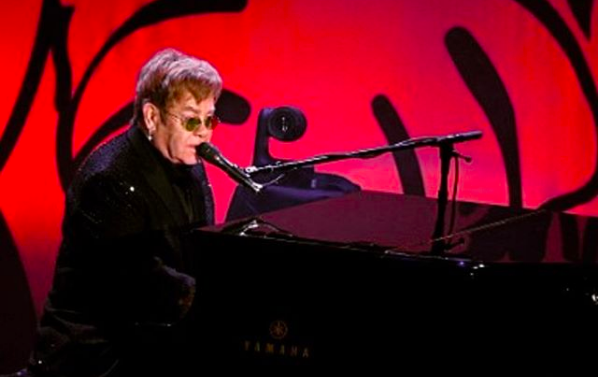 El célebre cantautor Elton John ya forma parte del elenco de Kingsman: The Golden Circle, la secuela de la película de espionaje sobre un joven convertido en agente secreto llamada Kingsman: The Secret Service. 
El músico inglés confirmó su participación en un mensaje publicado en su cuenta de Instagram que hace referencia a su canción de 1973, "Saturday Night's Alright for Fighting".
VER TAMBIÉN Demandan a Elton John por acoso sexual
El director del filme Matthew Vaughn había dicho a ABC News en entrevista el año pasado que deseaba que Elton John participara en la primera película para hacer una especie de "sub trama sobre las celebridades que son secuestradas".
"Tenía una idea de '¿quién sería la peor celebridad que podrías tener en una celda en la cárcel?' y pensé en Elton John, y teniendo a Elton John lanzando unas de esas grandes rabietas. Y luego quise hacer una escena de acción con Elton John golpeando sin merced a la gente", añadió el cineasta sin confirmar si esa idea podría llegar a materializarse en la cinta.
Kingsman: The Secret Service estrenó en 2014 con Taron Egerton y Colin Firth. En esta segunda entrega se han sumado estrellas como Julianne Moore, Channing Tatum y Halle Berry, mientras que Mark Strong volverá a repetir crédito. Aún se desconoce si Firth volverá a trabajar en la producción.
VER TAMBIÉN Los 5 reboots más esperados de Hollywood [VIDEO]
Se espera que Kingsman: The Golden Circle estrene el 16 de junio de 2017.