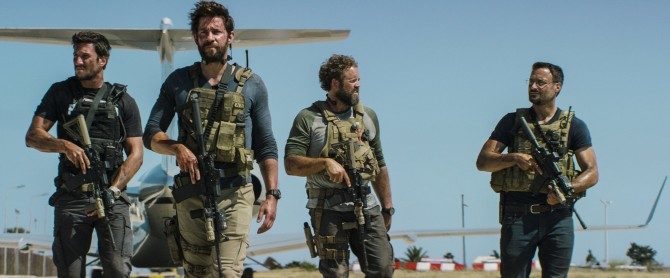 Una mujer fue herida por un hombre de 29 años durante una función de 13 Hours: The Secret Soldiers of Benghazi que estaba llevándose a cabo en el Regal Cinemas de Renton, Washington este jueves 21 de enero. De acuerdo a información recogida por The Associated Press, el victimario se encontraba intoxicado a la hora del incidente. Al parecer, el arma de fuego que cargaba con él se disparó accidentalmente al caer al suelo, hiriendo de este modo a la víctima en el pecho.
Un testigo le dijo a KOMO News que todo sucedió 20 minutos después del comienzo de la cinta. El hombre huyo del teatro rápidamente luego de lo ocurrido.
Las autoridades fueron alertadas alrededor de las 8PM. La mujer fue llevada al hospital, y según Susan Gregg, representante del Harborview Medical Center, la señora se encuentra en estado crítico.
David Leiberman, miembro del departamento de policía de Renton, dijo que el hombre fue arrestado esa misma noche después de que las autoridades recibieran una llamada de su padre diciéndoles que su hijo estaba angustiado. El responsable admitió que se le había caído el arma de fuego.
De acuerdo a The Associated Press, las investigaciones indican que la víctima no conocía a este hombre armado, razón por la cual podría tratarse de un simple accidente. El responsable todavía se encuentra bajo custodia policial.