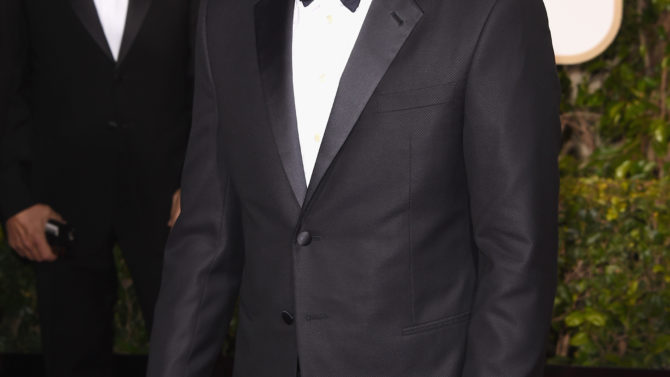 Leonardo DiCaprio
 se alzó en la categoría de Mejor actor en una película dramática en los
Golden Globes 2016
, galardones que se llevaron a cabo este 10 de enero de 2016 en Los Ángeles, California.
Al recibir la codiciada estatuilla, el actor de 41 años, agradeció al director de la cinta, Alejandro González Iñárritu, así como a las comunidades indígenas, para las que pidió mayores protecciones.
Esta es la tercera vez que DiCaprio gana el codiciado galardón. Anteriormente había ganado el premio en la misma categoría, por su actuación en The Wolf of Wall Street y en The Aviator.
Curiosamente, todos los nominados en esta categoría, incluyendo al ganador, interpretaron personajes de la vida real.  El ganador, Leonardo DiCaprio, le dio vida al exportador de pieles Hugh Glass en The Revenant; mientras que Will Smith, encarnó al doctor Dr. Bennet Omalu en Concussion; Michael Fassbender, revivió al fundador de Apple en Steve Jobs; Eddie Redmayne, hizo el papel de la artista transexual Lili Elbe en The Danish Girl;y Bryan Cranston, se convirtió en Walter Trumbo, un famoso libretista de los años 40 en la película llamada sencillamente Trumbo.
https://twitter.com/goldenglobes/status/686397257671819268
El próximo 14 de enero, cuando se anuncie la lista de nominados a los Oscar 2016, veremos si el actor obtiene otra nominación por su gran actuación en la cinta dirigida por González Iñárritu.