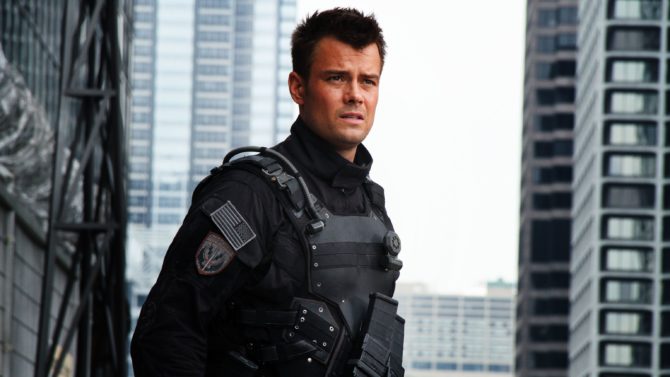 Josh Duhamel regresará para la quinta entrega de la exitosa saga Transformers. El actor confirmó la noticia este martes 17 de mayo a través de su cuenta de Twitter.
Hace menos de 24 horas, Paramount Pictures reveló el título oficial de esta nueva película, que contará nuevamente con la dirección de Michael Bay. Transformers: The Last Knight verá el regreso de Lt. Col. Lennox, luego de que Duhamel rechazara participar en Age of Extinction, la cuarta cinta de esta saga.
"Lieutenant Colonel Lennox reportándose al deber. Hagamos esto. #transformers", escribió el esposo de Fergie en la red social.
El director de esta película también le dio la bienvenida al actor, al publicar el siguiente tuit:
Por supuesto, Mark Wahlberg, quien interpreta a Cada Yager en esta historia, no podía quedarse atrás: "Bienvenido de vuelta a la familia #transformers. Esto va a estar bueno", escribió el protagonista de Ted 2.
La trama de esta nueva película se ha mantenido bastante en secreto. Hasta los momentos, se conoce que la filmación comenzará la semana próxima en Cuba, para luego continuar con el rodaje en Detroit. El guión de esta quinta entrega se tratará de una colaboración entre Akiva Goldsman (I Am Legend), Robert Kirkman (Walking Dead) y Steven DeKnight (Daredevil).
Transformers: The Last Knight está pautada a llegar a los cines de Estados Unidos el 23 de junio de 2017.