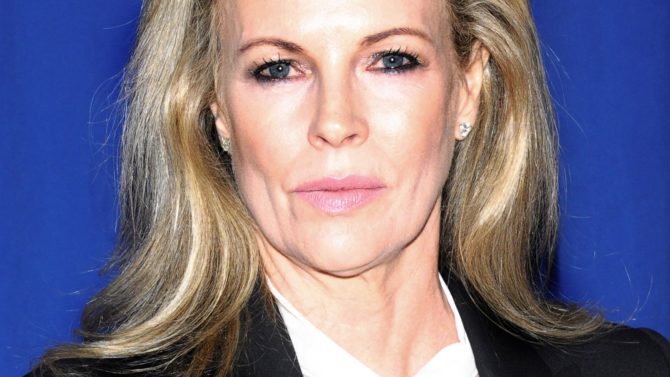 Fifty Shades Darker ya cuenta con la primera nueva integrante de su elenco.
El sitio web de la revista Variety confirma en exclusiva que la actriz Kim Basinger hará el papel de Elena Lincoln, la socia y antigua amante de Christian Grey, en la segunda entrega de la popular franquicia Fifty Shades of Grey, de E.L. James.
Los actores Dakota Johnson y Jamie Dornan regresan en los papeles protagónicos de Anastasia Steele y Grey, respectivamente, mientras que James Foley toma el timón de esta producción como director.
Luke Grimes, Eloise Mumford y Max Martini también regresan como parte de este elenco.
Universal Pictures planea iniciar el rodaje de Fifty Shades Darker en la primavera. Una vez terminadas las grabaciones, el elenco continuará con la filmación de la última cinta de esta trilogía, Fifty Shades Freed.
Y como si hacer el papel de la ex amante de Grey fuera poco, pronto veremos a la ganadora del Oscar junto a los galanazos Ryan Gosling y Russell Crowe en su nuevo filme, The Nice Guys, que se llega a los cines de Estados Unidos el próximo 20 de mayo.