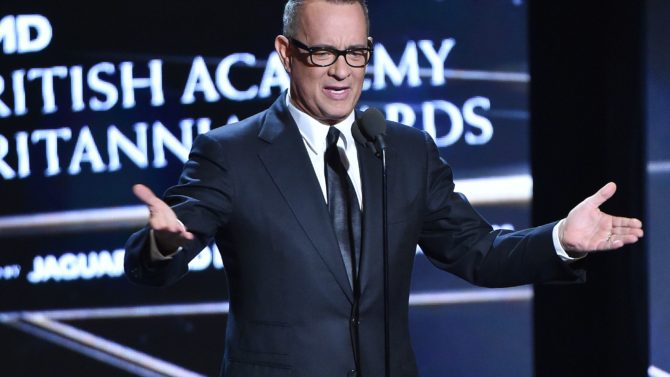 Los British Academy Britannia Awards se celebraron este viernes 28 de octubre. En su edición 2016, el prestigioso evento se dio cita en el Beverly Hilton de Los Ángeles.
Los Britannia Awards son presentados por los BAFTA (British Academy of Film and Television Arts), y celebran a los inviduos y a las compañías que han dedicado sus carreras al avance de las artes cinematográficas.
El evento contó con las presentaciones de diversas estrellas de la insdustria, entre ellos Tom Hanks, la estrella de la nueva cinta Nocturnal Animals Jake Gyllenhaal, y Jennifer Lawrence, quien próximamente podrá ser vista en Passengers. La premiación también contó con la aparición de los ganadores de la última entrega, entre ellos Brie Larson, Gugu Mbatha-Raw y Christopher Guest.
A continuación, la lista de ganadores de los British Academy Britannia Awards en su edición 2016:
-Stanley Kubrick Britannia Award for Excellence in Film
Jodie Foster
-Albert R. Broccoli Britannia Award for Worldwide Contribution to Entertainment
Samuel L. Jackson
-John Schlesinger Britannia Award for Excellence in Directing
Ang Lee
-Britannia Award for British Artist of the Year
Felicity Jones
-Charlie Chaplin Britannia Award for Excellence in Comedy
Ricky Gervais
-Britannia Humanitarian Award
Ewan McGregor
¡Felicidades a los ganadores!